By: Zach Hernandez (@Zachhernan)
Overview: Marshon Lattimore is one of the most interesting prospects in the draft. He has the talent of a true shut-down corner – allowing a measly 30.2 passer rating for opposing QBs throwing into his territory in 2016. However, he has missed a lot of time due to reoccurring injuries. He was red-shirted in 2014 and played only 84 snaps in 2015 before having to be shut down again due to injury.
Stats:
2015:
3 games played
4 total tackles
0 interceptions
2 passes defended
2016:
13 games played
45 total tackles
1 tackle for a loss
4 interceptions
1 touchdown
9 passes defended
Strengths:
Plays with a ton of physicality, borderline too much, but has worked out well for him so far (only 2 penalties called against him).
He has great hip fluidity, which is very important in CBs.
Uses his size as leverage when defending passes. This allowed him to have 6 pass break ups.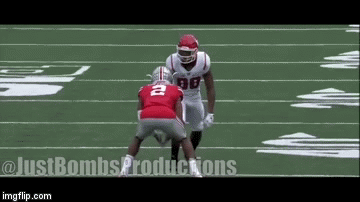 Able to jam the short and underneath routes, rendering them obsolete.
Great at sitting on routes, able to envision open lanes after the interception.
Plays slant routes perhaps the best as anyone in this draft class. Lattimore allowed a Passer rating of only 2.8 when QBs threw slants his way.
He is fast enough to keep up with any wide receiver stride for stride. Seems to be  able to attach to them at the hip. Lattimore allowed only 2/12 successful go routes when targeted.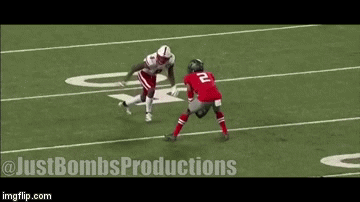 Has exceptional make-up speed when caught in the wrong place.
Great tackler. Lattimore didn't miss any of his solo tackles in 2016. He also led all Ohio State DBs in tackles.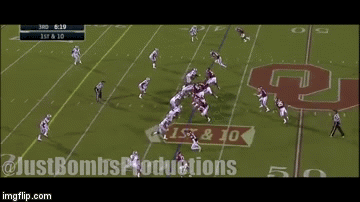 Weaknesses:
Health. He has an inability to stay on the field. Red shirted his freshman year and was still shut down the year after that after the injury kept reoccurring.
Seems to over commit on the receiver and sometimes loses the ball in the process.
He plays predominately on the right side of the field. Does not shadow receivers or travel with them often.
Lattimore does not have much, if any experience in the slot position. It will be almost brand new to him if asked to do so by an NFL team.

Overall lack of experience due to injury. He has phenomenal talent, but it might not get to see the field if he isn't able to stay healthy.
Overall: Marshon Lattimore can evolve into a premier, shut-down NFL CB1 if the trajectory keeps up.  He is not the fastest guy on the field, but he is able to keep up stride for stride with any WR. He has great fluidity in his hip movement, perhaps the best in this class. If he is able to stay healthy, Marshon can become a shut-down cornerback for whichever team takes a chance on him. His elite skills will get him taken in the first round most likely. He needs to work on his contact while keeping up with WR routes, as it will be called more often at the NFL level.
Pro Comp: Janoris Jenkins or Vontae Davis