Louisiana State University SS Jamal Adams is an amazing player, leader, and athlete.
Background: Adams' father was an NFL vet & Super Bowl Champion with the New York Giants in 1986. Jamal Adams grew up around the NFL so it is no surprise to see the way his life has panned out for him.
LSU Career: Adams entered LSU as the nation's top recruit and because of that, he saw significant playing time as a true freshman.
Freshman year stats:
2 starts
66 tackles
5 pass break ups
10 special teams tackle
Sophomore year stats:
67 stops
4 interceptions
6 pass break ups
    Jr. year stats:
76 tackles
7.5 Tackles for loss
1 Interceptions
4 pass break ups
Associated Press elected him 1st team All-American due to his large impact on defense.
Strengths: Adams is a natural-born leader. I'm convinced he probably helped coach his own birth! He certainly looks like a football player – the guy is huge (6'1″, 213lbs.). He never hesitates to make the big, soul-crushing hit. He is proven able to get inside the mind of a RB with multiple big hits in the backfield for losses.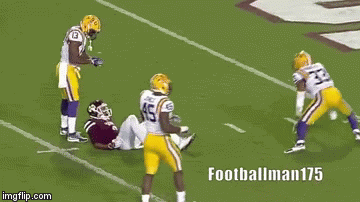 He can be both patient and urgent when tracking the ball. Adams is a certified ballhawk.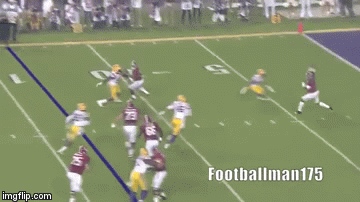 He is great at pre-snap diagnosis, determining WR routes. He has amazing speed and is able to travel across the field in a split second. Many players won't be able to outrun Adams.
He is a legit field general and it shows with him getting the secondary lined up correctly. He's very vocal when it comes to alerting his other teammates. Adams is big & strong enough to cover tight ends, as won't get boxed out in the end zone often. Also, he is definitely big enough to play a hybrid linebacker role. This increases his value as it adds versatility. He is a great run stopping defender. Jamal always seems to be around the ball and be able to punch it out for a fumble.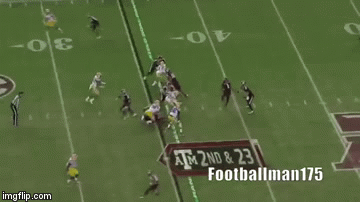 Adams is great at the line of scrimmage, and he is able to play very wide.
Weaknesses: Jamal can be a bit handsy while running with WRs downfield. He sometimes get caught overcommitting charging into the backfield when needing to drop back into coverage. His in-game speed appears a bit slower on tape. He does not have the greatest hands, which causes him to drop a lot of interceptions. Often inconsistent with his pursuit speed across the field. Along with his big hits, come big misses and he sometimes does miss the tackle going for the big hit.
All in all, Jamal Adams is a freak of nature. He is the best leader I've seen come out of LSU in years. Adams has the talent, knowledge, & potential to come in and not only start on day 1, but impact the game severely. He is a legit field-general with a computer for a brain and a wolf for a heart. Adams can excel up close to the line of scrimmage or deeper in the robber role. He is a guy that can come into the locker room and lead by example from day 1. Just ask LSU, just about every official will vouch for this mans character. He reminds me of a freakish Darren Woodson/Luke Kuechly mix.
Pro Comparison: Eric Berry.